Noted Founder of Micanopy Was Born in Africa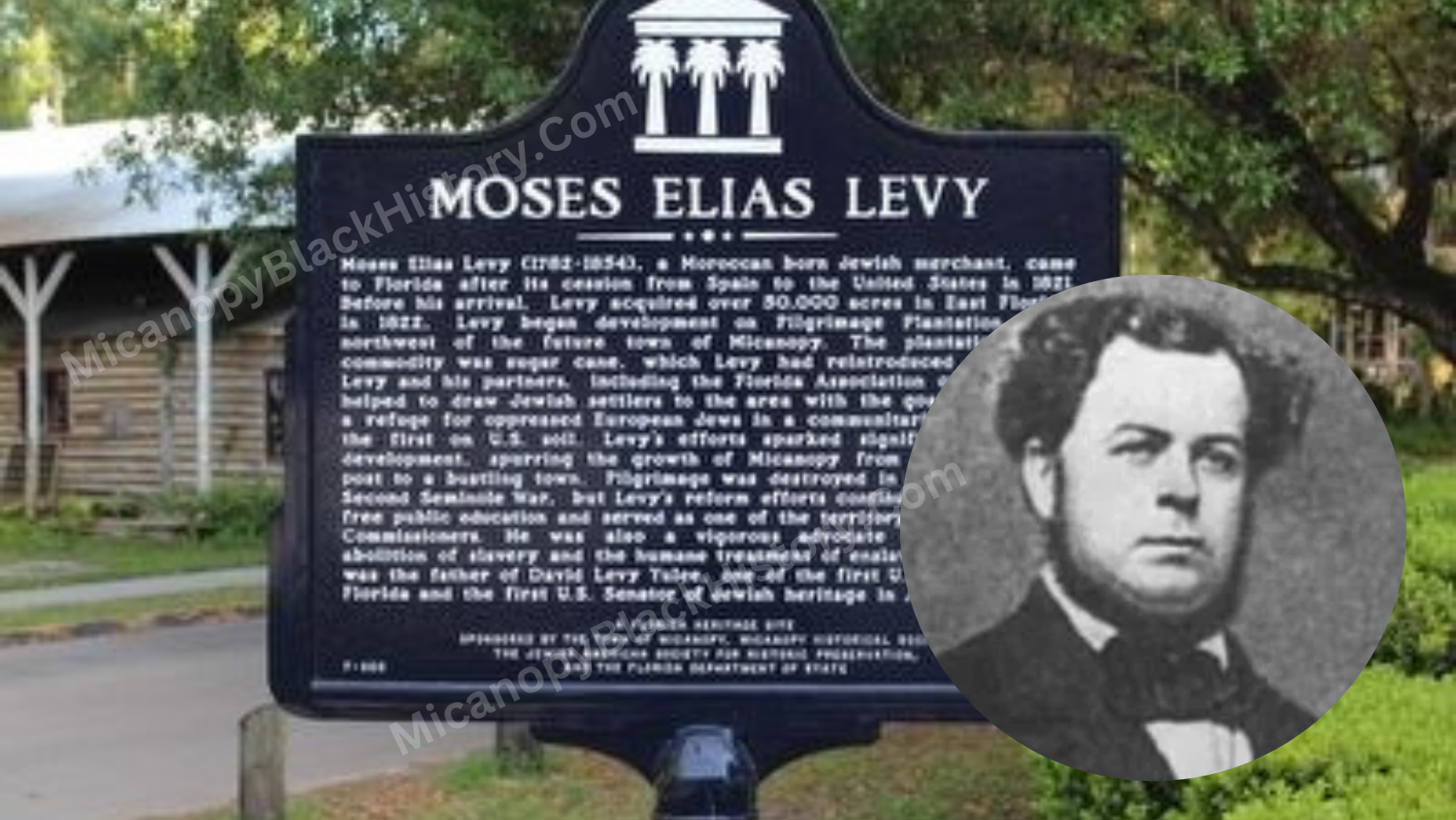 Moses Elias Levy, a celebrated founder of Micanopy, Florida, was born in Africa in 1782. He was raised in a Sephardic Jewish family in Morocco.  He established wealth as a merchant-shipper in the Caribbean before immigrating to north central Florida in 1821. In Florida he set out to create a safe haven for Jewish families called the Pilgrimage Plantation, a few miles northwest of modern-day Micanopy.
This plantation attracted a few Jewish families who lived there from 1822-1835. His active involvement in developing the area helped it to grow from a small trading post to a well respected town that ultimately became the first town instituted in the new Florida territory, Micanopy. Unfortunately, Levy's plantation was destroyed by fire during the Second Seminole War in 1835 causing him extreme financial distress.
Levy was a slave owner, yet he was known for promoting the gradual emancipation of slaves through many public talks and the pamphlet that he published in 1828: A Plan for the Abolition of Slavery, Consistently with the Interests of All Parties Concerned. This publication is noted as the most important anti-slavery document published by an American Jewish man and had great influence among abolitionists. His advocacy for the emancipation of slaves influenced the formation of an anti-slavery society in London.