The Cafe' Society Juke Joint in Micanopy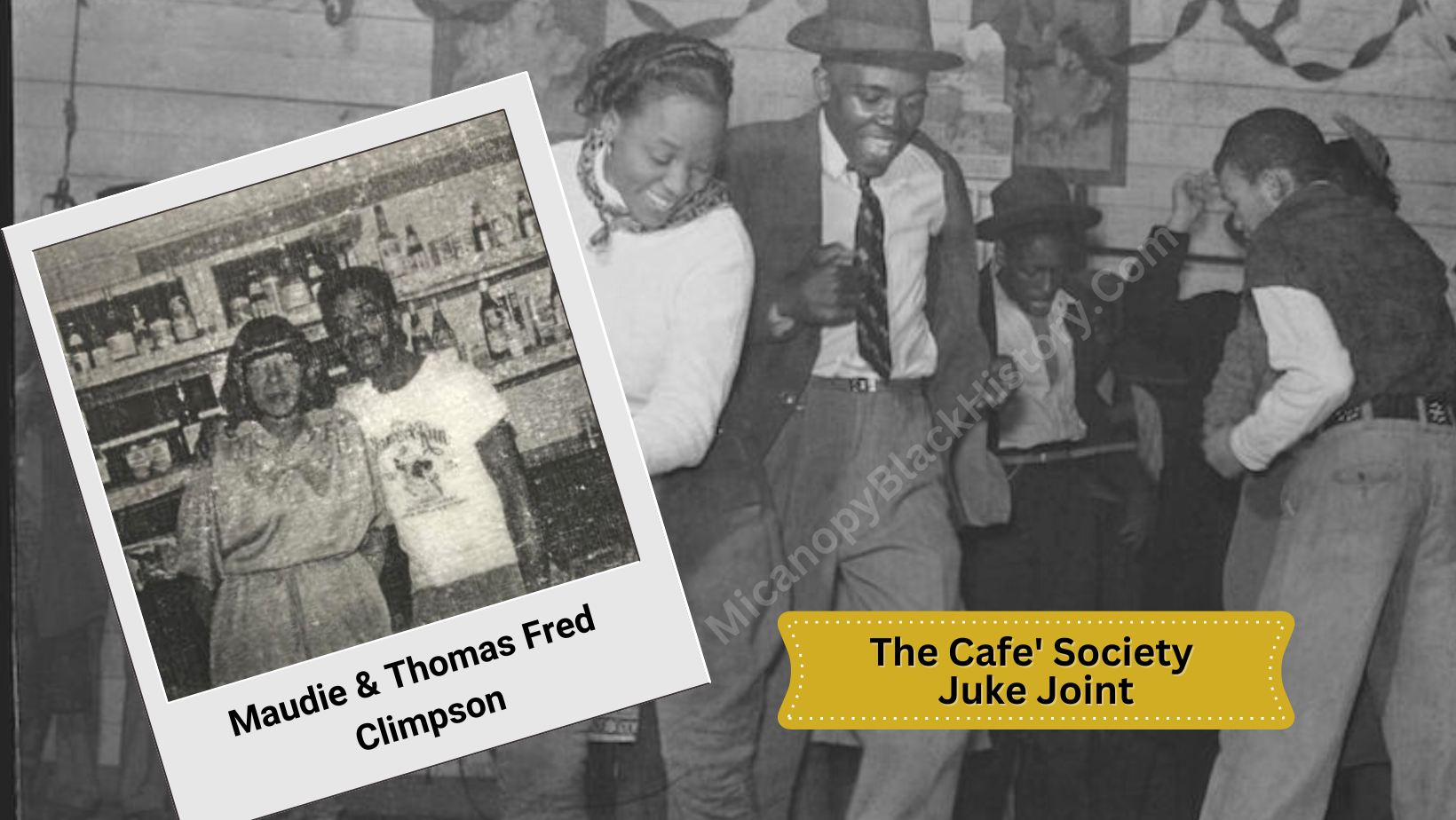 Yvonne Patterson was just three years old when her parents Maudie & Thomas Fred Climpson opened the Café Society Juke Joint in Micanopy in 1963. Located on Church and 1st Street in an abandoned army barracks building, the Café Society Juke Joint was the place where every brown person in Micanopy gathered to dance, drink, play games like Pino and socialize for nearly 40 years.
Yvonne's dad, Thomas Fred Climpson was known as Upper Cut Shorty, a junior boxing champ from Miami. He met Maudie Climpson when his family moved to Micanopy. One Sunday during a church social, all of the young single ladies gathered together on stage and stood behind a curtain with only their legs and feet showing. In their social tradition, the young single men would choose a young lady by whatever set of feet they found appealing and that would be their date to share their picnic lunch with. Thomas Fred saw Maudie before the event and asked her to tell him which color toenail polish she was wearing so that he could be sure to have lunch with her. Thomas Fred and Maudie were married in 1951 and had four children together.
Café Society was situated on a plot of land with more than five acres, owned by the Climpson family. They used other portions of their land to hold fish fries and community events for friends and family. They would slaughter hogs and cut them up to serve for dinner. They also made crackling, which is the pork skins that you see in the bags today. A friendly neighbor by the name of Miss Ossie would take the hog head and make homemade hog head cheese which could be eaten spicy or mild.
Yvonne and her sisters, Theresa and Janette and her brother Reginald grew up in the middle of Micanopy's party scene at Café Society, which was also known as The Shop. When a patron drove up to Café Society and parked outside, they could peer through the big glass windows to see all the people inside dancing. There was a $5 cover charge on disco nights and after they entered the massive dance hall, on the left-hand side there was a platform where all of the musical instruments were waiting to be chosen by the next band that wanted to play.
The Café Society Juke Joint was so large that it offered plenty of room for dancing, the drummers, the guitar players, a ping pong machine and Pacman machine. They added a pool table and a bowling machine to add to the festivities. Patrons of Café Society could gamble, play card games and dance to live music played by local bands who traveled from juke joint to juke joint to share their music. The disco ball hung from the ceiling, sprinkling sparkles across the entire room of brown faces, smiling, drinking and dancing. Patrons filed in as early as 6:30 pm and didn't leave until well after 4 am.
Café Society had a piccolo (jukebox) that cost 5 cents for a selection of three songs. The songs would play automatically from a collection of vinyl records and patrons would socialize while waiting for their songs to play.
"My mom's favorite song was Purple Rain by Prince," Yvonne remembers. "But we played everything from Aretha Franklin to The Commodores and the Temptations."
Back then Micanopy had a thriving baseball scene where brown men of all ages would head to the baseball field to play ball and get sweaty. All of the neighbors would cheer for them during the games and afterwards, everyone would go over to Café' Society to celebrate winning… or losing.
"I remember as a child being there with my mom when the beer man delivered beer." Yvonne recalls with a smile. "We had all kinds of beer and liquor and even moonshine that we had delivered from Georgia. I remember as a child when we used to have dancing contests. We did dances like the Mashed Potatoes, the Swing and the Duck."
During the 60's the men wore solid colored shirts with plaid pants that came up to the waist. The men always had their shirts tucked in and their shoes shined. The more stylish men wore a long chain with a wallet attached; they called it the jive chain. The men also wore derby hats to complete the style.
The women had the 60's dresses and they wore the bandana tied around their necks like a scarf. Bell bottoms and afros were sported by everyone during the hippie period.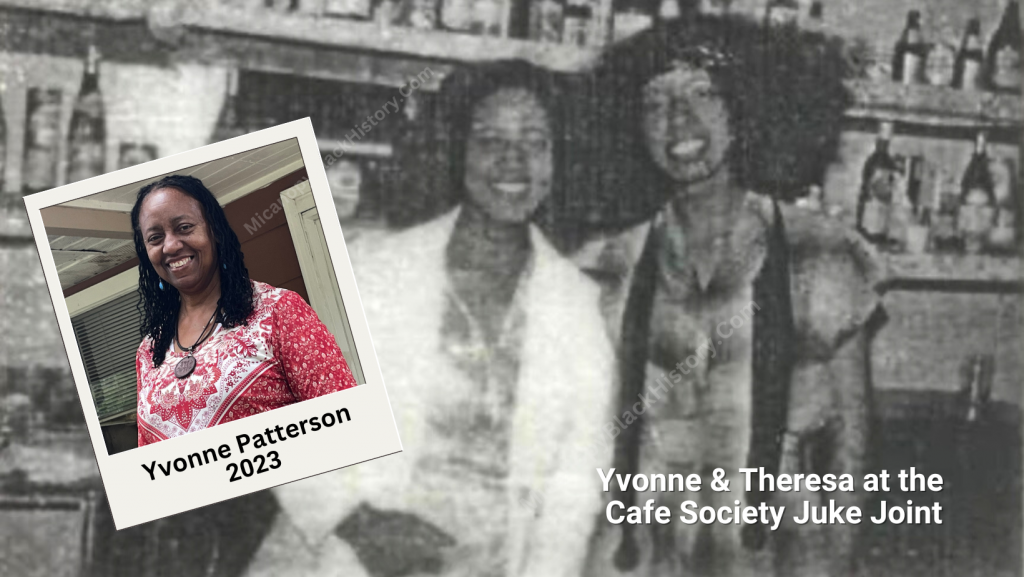 Yvonne says being at the center of Micanopy's social scene was exciting when she was very young but when she turned 12 she accepted Jesus as her savior and the juke joint operated by her family became a headache.
"I hated going over there," Yvonne admits. "I did. But my sister Theresa, well, she wasn't into Jesus like I was and, oh my goodness, it was the top of her world!"