Colored Family Creates a Spectacle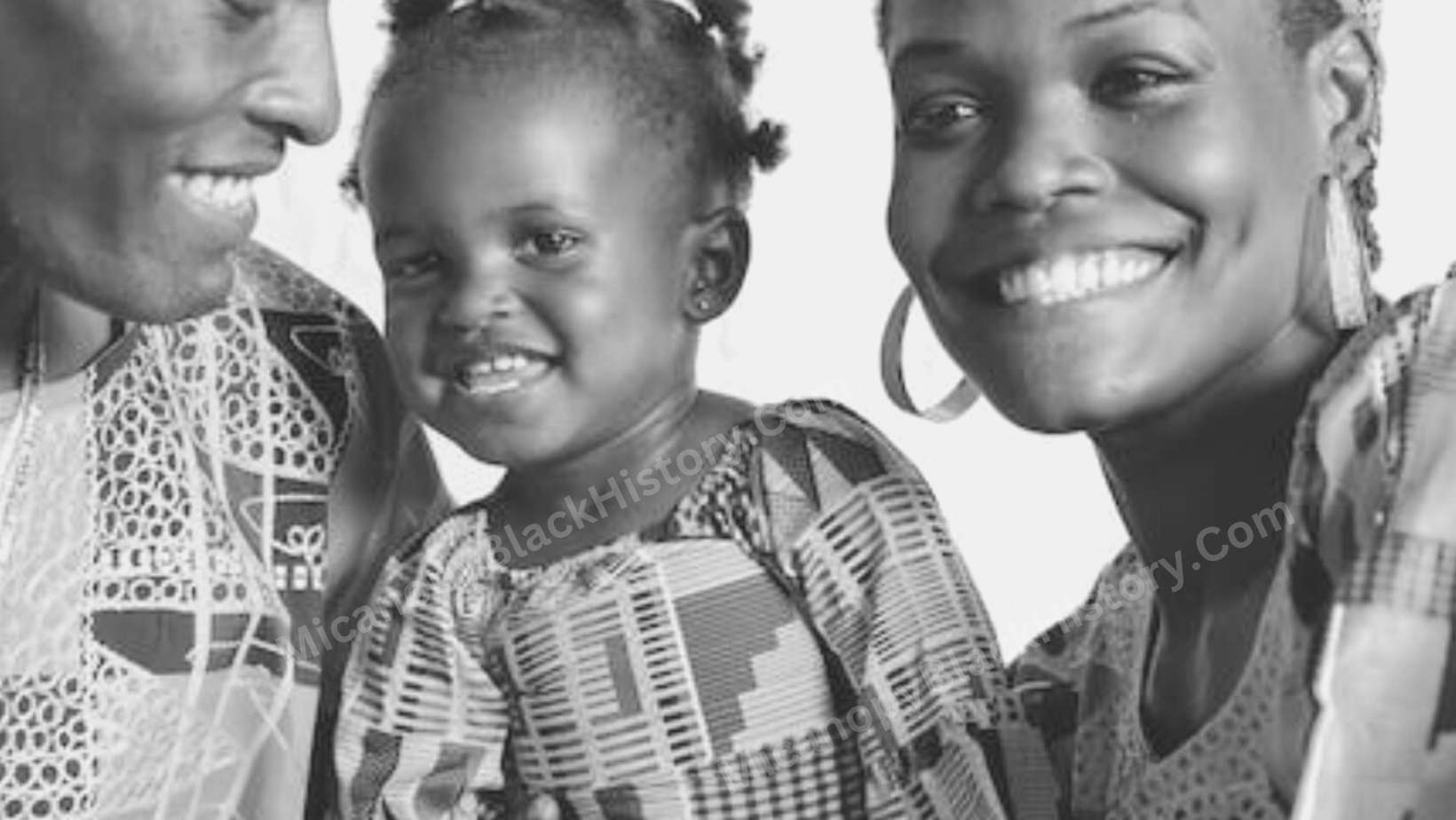 In bizarre news today we go back to August 16, 1885 to a report gathered by the Palatka Daily News, courtesy of the Micanopy Gazette, which seemed to only have been published for the year 1885.
Let's take a look at this story that editors in Micanopy deemed newsworthy. Please read it aloud as you go along.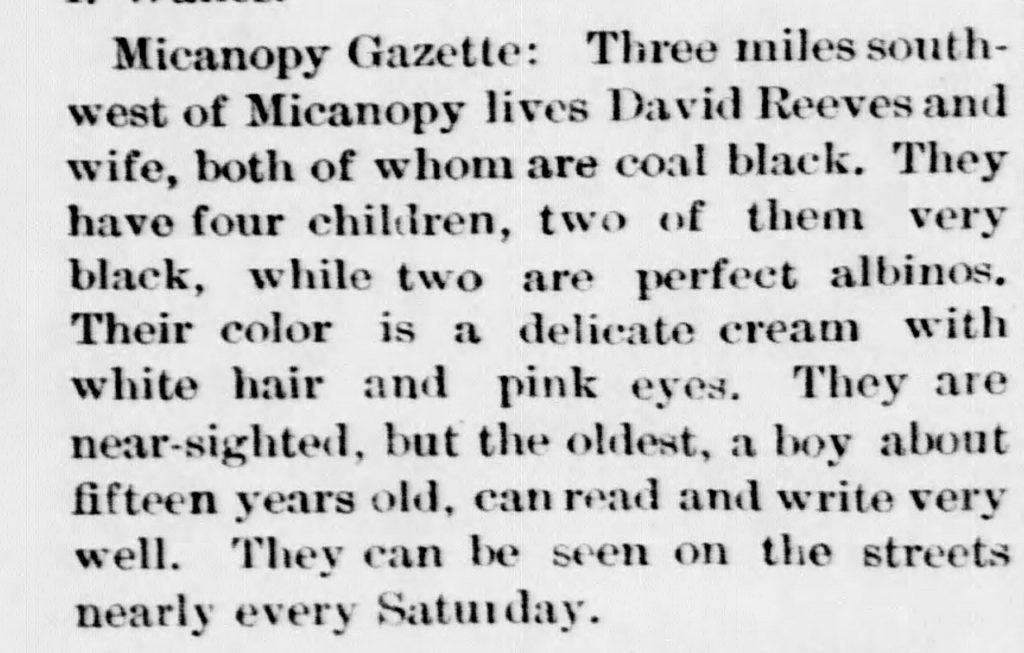 Text- Three miles southwest of Micanopy lives David Reeves and wife, both of whom are coal black. They have four children, two of whom are very black, while two are perfect albinos. Their color is a delicate cream with white hair and pink eyes. They are near-sighted, but the oldest, a boy about fifteen, can read and write very well. They can be seen on the streets nearly every Saturday.
That's the story.
That is the story.
That's all.
Although the children were unnamed in the story, I found David and Amanda Reeves living in Marion county in 1880 along with 6 children; James, Pauline, Mary, Wilhomina, Martha and Elizabeth.
Which part of this story is most incredible to you? Please leave a comment.