Micanopy Woman Sues Town Marshal for False Imprisonment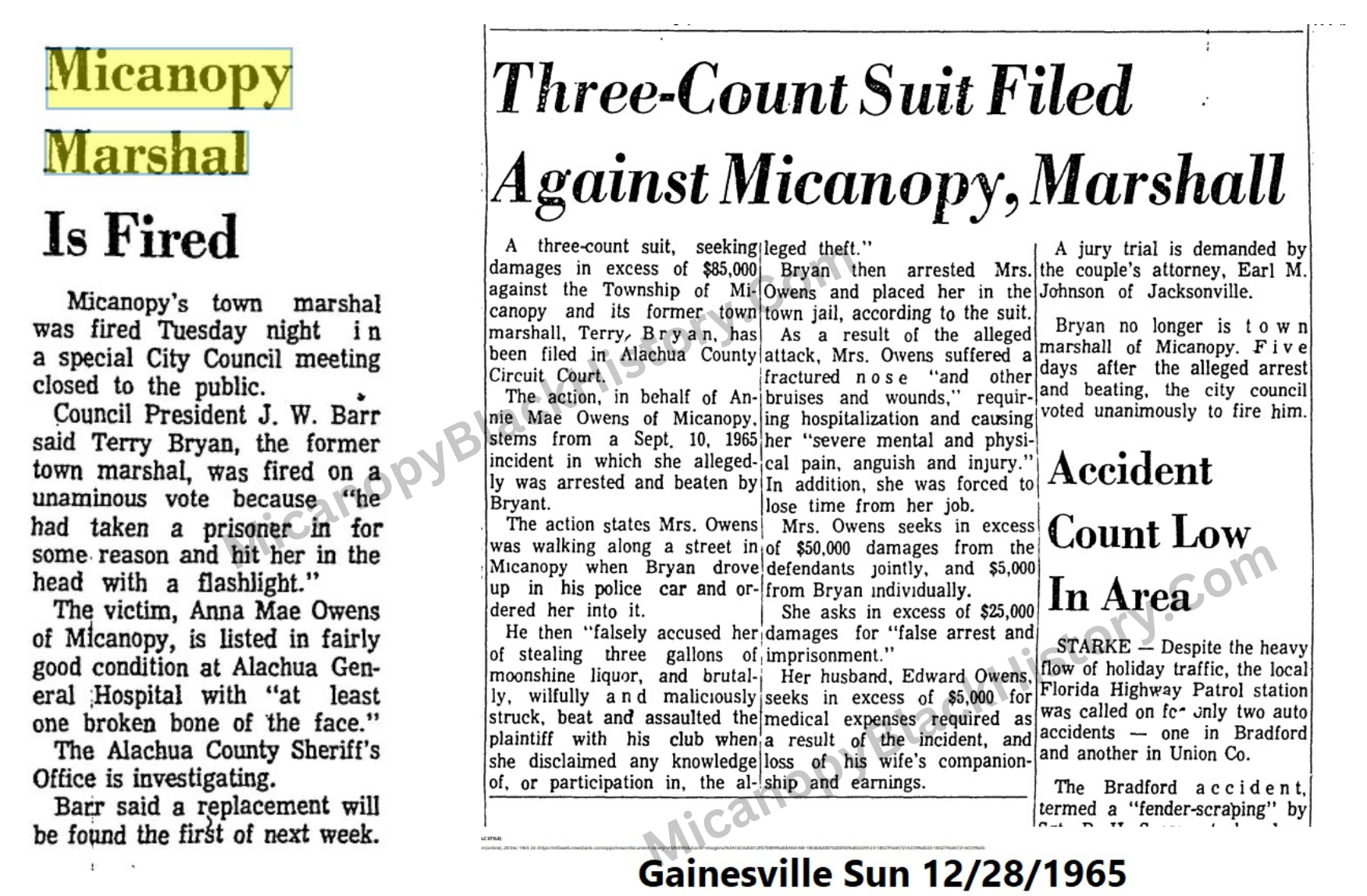 38-year-old Annie Mae Owens filed a lawsuit against the town of Micanopy and its officials for $85,000 in December of 1965. Annie Mae stated that in September of 1965, she was walking along a street in Micanopy when Micanopy Marshall Van Terry Bryan pulled alongside of her and told her to get inside the car. He accused her of stealing 3 gallons of moonshine and beat her with a club when she denied involvement in the theft. He then drove her to the Micanopy jail and imprisoned her. She reported that her nose was broken and she suffered bruises and cuts.
Micanopy Town Official J.W. Barr fired Van Terry Bryan five days later stating, "he had taken a prisoner in for some reason and hit her in the head with a flashlight."
Although Annie Mae requested a jury trial, the lawsuit was settled out of court for an undisclosed sum.
Annie Mae Owens (Rochelle) was the daughter of Joe and Phoebe Rochelle of Boardman, Florida. She was one of 10 children including Mose Rochelle. Annie Mae married married Edwin Owens in 1943 and they had three children, Edwin Jr, Archie Dell and Glenn.